Posts for: December, 2017
By Capitol Dental Associates
December 20, 2017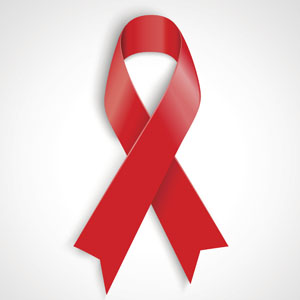 We've come a long way since the early 1980s when we first identified the HIV virus. Although approximately 35 million people worldwide (including a million Americans) now have the virus, many are living relatively long and normal lives thanks to advanced antiretroviral drugs.
Still, HIV patients must remain vigilant about their health, especially their oral health.  In fact, problems with the teeth, gums and other oral structures could be a sign the virus has or is moving into the full disease stage, acquired immunodeficiency syndrome (AIDS). That's why you or a loved one with the virus should maintain regular dental checkups or see your dentist when you notice any oral abnormalities.
One of the most common conditions among HIV-positive patients is a fungal infection called candidiasis (or "thrush"). It may appear first as deep cracks at the corners of the mouth and then appear on the tongue and roof of the mouth as red lesions. The infection may also cause creamy, white patches that leave a reddened or bleeding surface when wiped.
HIV-positive patients may also suffer from reduced salivary flow. Because saliva helps neutralize excess mouth acid after we eat as well as limit bacterial growth, its absence significantly increases the risk of dental disease. One of the most prominent for HIV-positive patients is periodontal (gum) disease, a bacterial infection normally caused by dental plaque.
While gum disease is prevalent among people in general, one particular form is of grave concern to HIV-positive patients. Necrotizing ulcerative periodontitis (NUP) is characterized by spontaneous gum bleeding, ulcerations and a foul odor. The disease itself can cause loosening and eventually loss of teeth, but it's also notable as a sign of a patient's deteriorating immune system. The patient should not only undergo dental treatment (including antibiotics), but also see their primary care physician for updates in treating and managing their overall symptoms.
Above all, HIV-positive patients must be extra diligent about oral hygiene, including daily brushing and flossing. Your dentist may also recommend other measures like saliva stimulators or chlorhexidine mouthrinses to reduce the growth of disease-causing bacteria. Together, you should be able to reduce the effects of HIV-induced teeth and gum problems for a healthier mouth and better quality of life.
If you would like more information on oral care for HIV-AIDS patients, please contact us or schedule an appointment for a consultation. You can also learn more about this topic by reading the Dear Doctor magazine article "HIV-AIDS & Oral Health."
By Capitol Dental Associates
December 05, 2017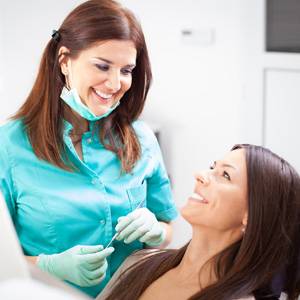 While it may not be one of your favorite features in the dental office, the dental drill is nevertheless necessary for treating problem teeth. It's used primarily for removing decayed or damaged structure and preparing a tooth for fillings or other restorations.
Dental drills have been used for decades and are quite effective — but they have their drawbacks. Their rotating burrs often remove portions of healthy tooth structure along with decayed material. Friction from the drill action can cause discomfort, so local anesthesia is usually needed. Drills can also emit a high-pitched machine noise that's unsettling to many patients.
There's a growing alternative to the drill, known as air abrasion. Although the technology has been around since the 1950s, the development of new suction pumps that capture the resulting dust from its use has made it more palatable as an option to the traditional drill.
Also known as particle abrasion, the technique uses a pressurized stream of fine particles (usually aluminum oxide, an abrasive powder) directed at teeth to wear away (abrade) the tooth's structural surface. We can be quite precise in the amount of surface material removed, so it's useful for diminishing stains or roughing the surface for bonding materials like composite resin. We're also able to remove decayed material with very little impact on surrounding healthy structure, and you may not need anesthesia during the procedure.
While this quiet alternative to the noisier drill is quite versatile, it does have its limitations. It's not that efficient for preparing larger cavities for restoration or for removing older amalgam fillings. The teeth to be treated must be carefully isolated to prevent the fine particle dust produced from being swallowed by the patient or spread into the air. High-volume suction equipment is a must or the procedure will create a "sandstorm" of particles in the room.
Still, for situations suited to it and with proper isolation measures, air abrasion can be effective and comfortable. If the technology continues to improve, the dental drill may soon become a relic of the past.
If you would like more information on procedures using air abrasion, please contact us or schedule an appointment for a consultation. You can also learn more about this topic by reading the Dear Doctor magazine article "Air Abrasion Technology."