Posts for: June, 2017
By Capitol Dental Associates
June 22, 2017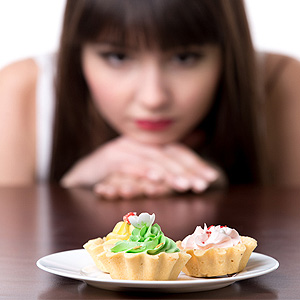 We've waged war for decades against tooth decay through oral hygiene and the increasing use of fluoride, nature's "super weapon" against this disease. And yet, tooth decay remains a significant health problem.
One major reason is refined sugar found in many processed foods. In the 1970s researchers raised concerns about the fat content of many processed foods, so manufacturers began removing fat from their products — along with much of the flavor. To compensate, they added sugar. Today, three-quarters of approximately 600,000 food products contain sugar.
This has increased average individual consumption to 90 pounds of sugar annually. The World Health Organization says we should consume no more than 20 pounds annually, or about 6 teaspoons a day. A single can of soda contains 4 teaspoons, two-thirds of the daily allowance.
High sugar consumption is an obvious threat to dental health: decay-causing bacteria thrive on it. But the trend has also been linked to serious health problems like diabetes and heart disease.
Hopefully, changes in public policy will one day modify the addition of sugar in processed foods. In the meantime, you can take action for yourself and your family to create a more healthy relationship with this popular carbohydrate.
Shop wisely. Learn to read and understand food labels: steer clear of those containing sugar or large numbers of ingredients. Become acquainted with sugar's many other "names" like corn syrup or evaporated cane juice. And maximize your shopping on a store's outer perimeters where you'll find fresh fruits, vegetables and dairy products, rather than the middle aisles with "boxed" processed items.
Avoid sugar-added drinks. Limit consumption of sodas, sports drinks, sweet teas or even juice to avoid added sugar. Make water or sugar-free beverages your go-to drinks. It's much better to eat sugar naturally found in fresh fruits and vegetables, where fiber helps slow it's absorption in the body, than to drink it.
Exercise. Depending on your condition, physical exertion is good for your overall health. It's especially beneficial for your body's ability to metabolize sugar. So with your doctor's advice, exert your body every day.
It's important to engender a proper relationship with sugar — a little can go a long way. Putting sugar in its rightful place can help you avoid tooth decay and increase your chances of greater overall health.
If you would like more information on sugar's impact on dental and general health, please contact us or schedule an appointment for a consultation. You can also learn more about this topic by reading the Dear Doctor magazine article "The Bitter Truth About Sugar."
By Capitol Dental Associates
June 07, 2017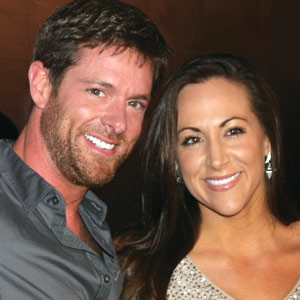 For anyone else, having a tooth accidentally knocked out while practicing a dance routine would be a very big deal. But not for Dancing With The Stars contestant Noah Galloway. Galloway, an Iraq War veteran and a double amputee, took a kick to the face from his partner during a recent practice session, which knocked out a front tooth. As his horrified partner looked on, Galloway picked the missing tooth up from the floor, rinsed out his mouth, and quickly assessed his injury. "No big deal," he told a cameraman capturing the scene.
Of course, not everyone would have the training — or the presence of mind — to do what Galloway did in that situation. But if you're facing a serious dental trauma, such as a knocked out tooth, minutes count. Would you know what to do under those circumstances? Here's a basic guide.
If a permanent tooth is completely knocked out of its socket, you need to act quickly. Once the injured person is stable, recover the tooth and gently clean it with water — but avoid grasping it by its roots! Next, if possible, place the tooth back in its socket in the jaw, making sure it is facing the correct way. Hold it in place with a damp cloth or gauze, and rush to the dental office, or to the emergency room if it's after hours or if there appear to be other injuries.
If it isn't possible to put the tooth back, you can place it between the cheek and gum, or in a plastic bag with the patient's saliva, or in the special tooth-preserving liquid found in some first-aid kits. Either way, the sooner medical attention is received, the better the chances that the tooth can be saved.
When a tooth is loosened or displaced but not knocked out, you should receive dental attention within six hours of the accident. In the meantime, you can rinse the mouth with water and take over-the-counter anti-inflammatory medication (such as ibuprofen) to ease pain. A cold pack temporarily applied to the outside of the face can also help relieve discomfort.
When teeth are broken or chipped, you have up to 12 hours to get dental treatment. Follow the guidelines above for pain relief, but don't forget to come in to the office even if the pain isn't severe. Of course, if you experience bleeding that can't be controlled after five minutes, dizziness, loss of consciousness or intense pain, seek emergency medical help right away.
And as for Noah Galloway:Â  In an interview a few days later, he showed off his new smile, with the temporary bridge his dentist provided… and he even continued to dance with the same partner!
If you would like more information about dental trauma, please contact us or schedule an appointment for a consultation. You can learn more in the Dear Doctor magazine articles "Trauma & Nerve Damage to Teeth" and "The Field-Side Guide to Dental Injuries."